High-quality windscreen washing fluid is part of a sustainable transport service
Nov 2, 2023
Windscreen washing fluid is considered high quality when it enables safe driving on dark, rainy autumn evenings and in the glare of the evening summer sun. In professional transport, safety and sustainability are particularly important since the driver is responsible for dozens of passengers.
Anora Industrial has decades of experience in the production of windscreen washing fluid. In 1994, the Rajamäki technical ethanol plant was still producing its own brand of windscreen washing fluids to meet the needs of private motorists. As business operations shifted, the company abandoned its own consumer brand. However, its strong expertise in the ethanol business and solvent imports formed the basis for continuing to serve business customers' raw material needs. Over time, long-term collaboration with customers led to the development of a windscreen washing concentrate which, for the sake of clarity, was named Screen Base.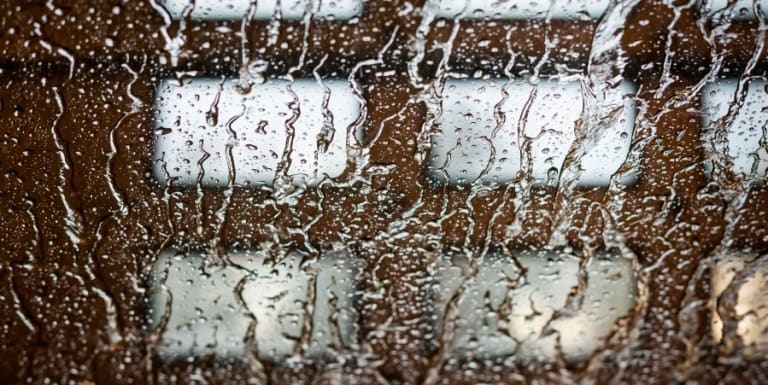 Katja Valtonen, Sales Manager at Anora Industrial, has known the key differentiators of the Screen Base product for years, which she makes clear when negotiating with customers. "My customers appreciate the quality of our products, but of course for our cooperation to continue, the price needs to be competitive, and the supply chain has to be reliable," Katja says. "My customer base consists of both manufacturers who package windscreen washing fluid for consumers, as well as corporate customers who need large quantities of windscreen washing fluid for their own use. My customer relationships are long-term, as providing consistent, quality raw material for our customers' needs has been an important objective."
Korsisaari Group has long trusted Screen Base windscreen washing concentrate.
One of our Screen Base customers is Nurmijärven Linja Oy, which is part of the Korsisaari Group. The product is delivered in bulk to their own tank, which they then dilute separately into an IBC container according to their own needs.
"In the summer, even a very diluted mixture will get the job done – Screen Base's washing performance is good even in a diluted solution," says Head of Vehicle Maintenance Jarmo Sirkko.
The history of Korsisaari Group dates back to 1929, when Emil Korzard, founder, ran his first bus service from the Nurmijärvi village to Helsinki. Today Korsisaari Group has over 170 vehicles on the road, of which about 80 are buses. The Group's Head of Vehicle Maintenance, Jarmo Sirkko, ensures that every vehicle is safe for travel and that the driver can do their job safely. This is the level of quality that the company wants to offer both to its employees - the drivers – and to its customers, the passengers. Everyone's safety is equally important. The themes of quality and sustainability arise in Jarmo Sirkko's answers several times during our interview.
"For our part, we have large partners – we can't tolerate any nonsense," he states unequivocally. At the same time, Sirkko praises his employer: "At a family business, quality, sustainability and continuous improvement are not just buzzwords. We operate on the paradigm that we have to improve all the time. That's not to say we squeeze too hard – but it's important to stay in the right state of mind, so we can maintain the level of quality we've achieved thus far and keep moving forward. Here, we're part of a family – that gives us a boost."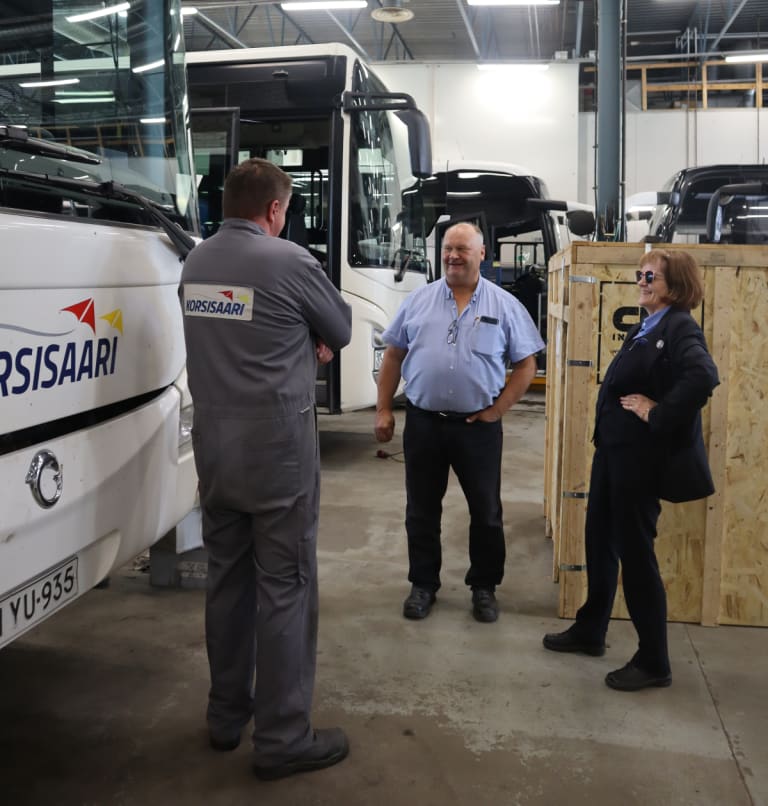 What makes for a high-quality and sustainable transport service?
"Our quality and environmental management system documents are in high demand at our company," says Jarmo Sirkko. "In a tender, every detail matters – and we must be able to provide the necessary documents and information. For example, our customers may want to know the emissions from the tyres on the road. My job is to make sure that we can provide the information requested and act in accordance with the principles that the customer values."
"I'm a technical person myself, but you have to understand the commercial side as well. When we operate sustainably, customers choose us again and again – that brings profitability to the whole operation. Our policy is that the vehicle is not prepared for an inspection, because it's always in the right condition." This is undertaken at Korsisaari's workshop, where Jarmo Sirkko is the Head of Vehicle Maintenance and supervisor of just under 10 people. As Head of Vehicle Maintenance, Jarmo Sirkko's day is made up of hundreds of details that literally keep the wheels rolling.
"Our quality lies in the fact that a vehicle goes out for an inspection and an inspection engineer decides on the quality. The same applies to tyres – these too will be assessed by a third party to determine if there is something to be corrected. Here in the workshop, you might get the idea that a vehicle could still be driven. But each has many drivers and faces different situations in varying weather conditions. When even an external assessment confirms that the tyres are in good condition, we know our level of quality has remained high."
Screen Base is safe, and keeps the windscreen clear
Screen Base windscreen washing concentrate was in use at Korsisaari even before Jarmo Sirkko began his work as Head of Vehicle Maintenance just under ten years ago. They dilute the concentrate in the workshop the proper concentration – but that's all that needs to be done to the Screen Base concentrate supplied by Anora Industrial.
"We don't add a scent because we have a lot of drivers, and some may be sensitive to smell. The buses have eight nozzles on one wiper, so plenty of fluid makes it to the windscreen. The windscreen wash water drains to where indoor air enters the vehicle. Of course, we also think about this from the employee's point of view – it's an occupational safety issue."
"The washing utility makes Screen Base number one for us. It's a good product, and washes mosquitos off well. Naturally, we've occasionally tested other windscreen washing fluids, but then we get comments from drivers that it smells awful or leaves a film on the window. The film causes reflections, reducing the driver's visibility. When we use Screen Base, we don't get this kind of negative feedback from our drivers through our extranet, because it keeps the glass clear. And if there are no complaints about something, that's a good indicator. This is what we'll keep using," says Jarmo Sirkko.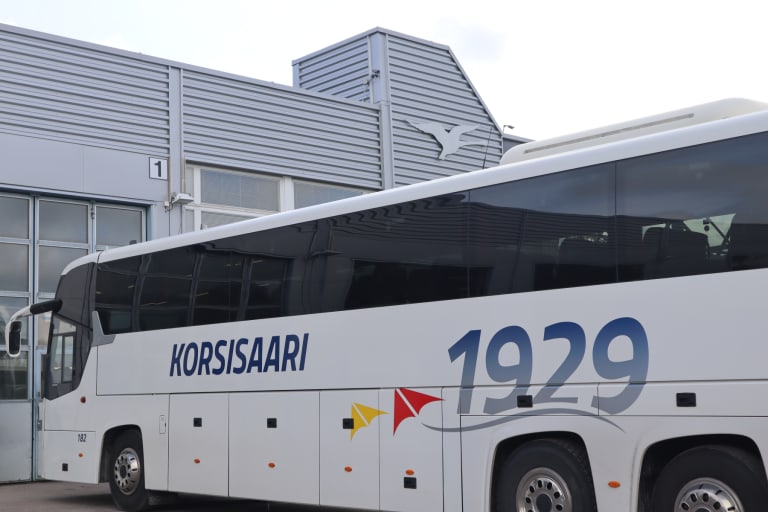 ---